We are FCA Toronto, a chapter of the Federation of Canadian Artists (FCA), and a not-for-profit arts organization consisting of professional artists working in a variety of traditional media.  Our primary mission is to offer exhibition opportunities to our artists, to promote their work, and to advance the knowledge and appreciation of art and culture in our area.
If you are a professional artist and a current member of the FCA, read about what we offer and consider joining us. The Application Form for the 2023/2024 membership year is available online.  Our new year for membership began May 1st, 2023 and expires April 30, 2024.
If you are not an artist but an enthusiastic supporter of the arts nonetheless, we invite you to sign up for our mailing list. We will then be able to send you news about FCA Toronto's artists, our upcoming exhibitions and workshops, plus new art resources and techniques we'd like to share.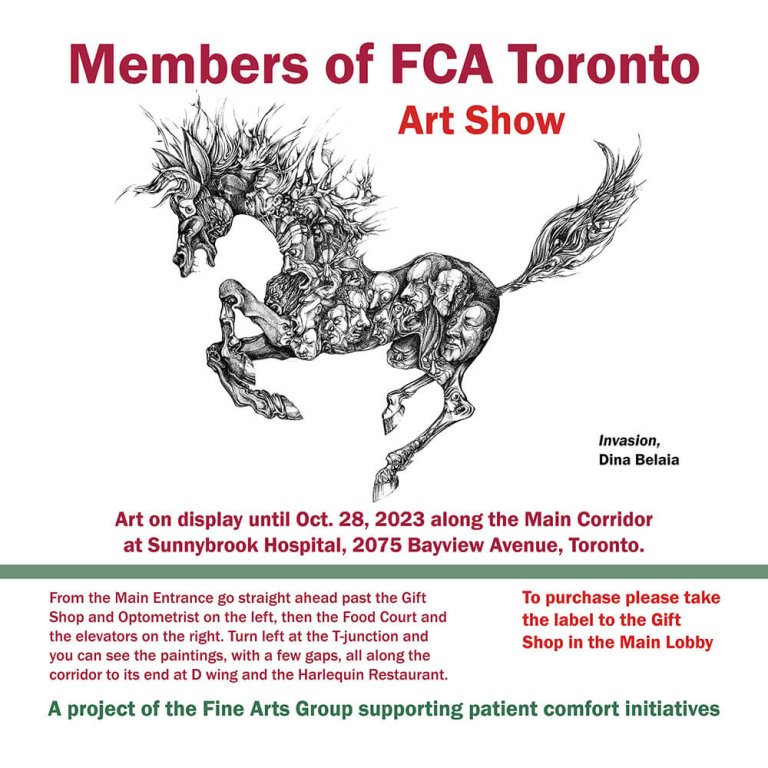 See Our Artists on Instagram
Meet some of our founding artists by visiting our
Instagram page.
  Some images from our latest posts are shown below. Click in an image to see the full post with caption on Instagram.