Join FCA Toronto in celebrating fine art by award-winning Canadian artists. 
We are seeking sponsorship to supplement the awards given to our artists in our public exhibitions.  In return, we are offering sponsors multiple opportunities to connect and gain exposure to our visual artists, their network of followers and collectors, and the wider community that appreciates the arts.
Please consider adopting one of our three levels of sponsorship.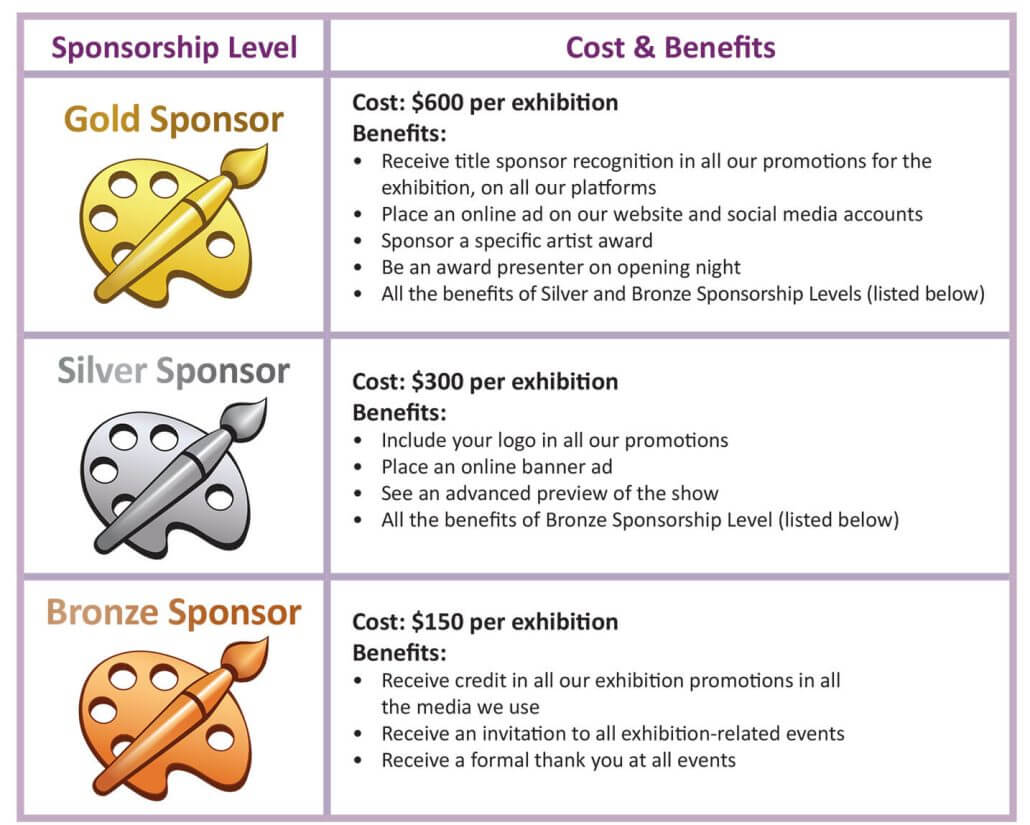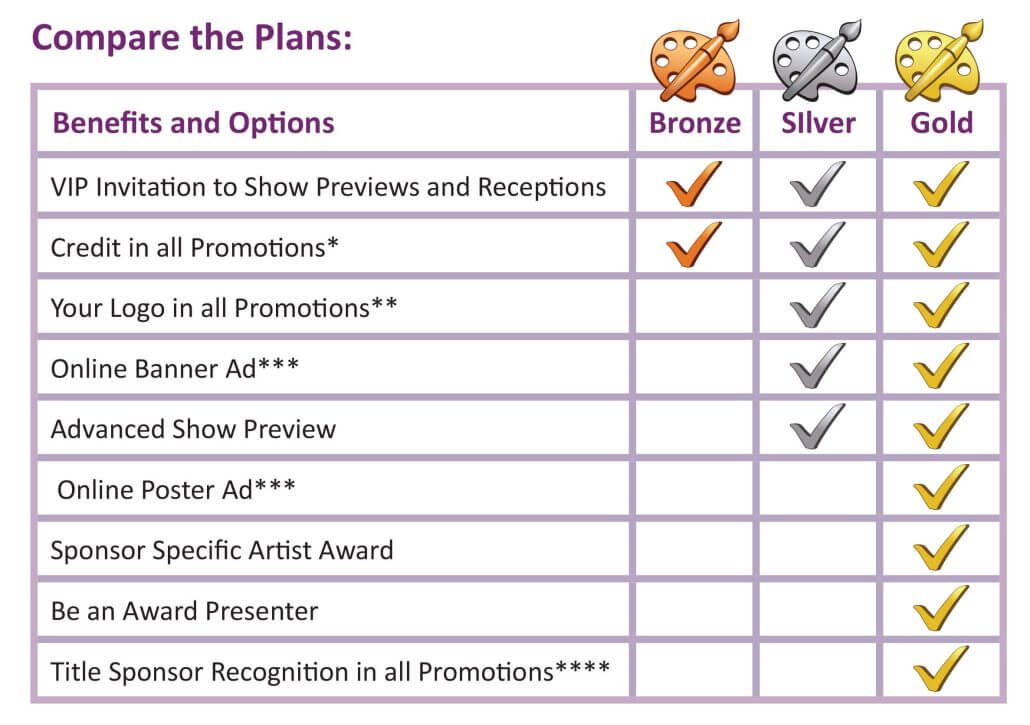 * FCA Toronto promotes its exhibitions on its website, social media and video platforms as well as email campaigns, online event listings, and local public media
** Includes award certificates
*** FCA Toronto will post an ad created by the sponsor on all of our online platforms. Specs will be provided.
**** Sample applications: On our home page, on the top of our online exhibition page, and on the title screen of our 3D virtual studio tour with your contact information and URL links
Our sponsorship plans can be customized to suit your needs or to reflect your own interests and priorities.
FCA Toronto's goal is to find community partners who can help us build our capacity to recognize award-winning Canadian talent through the hosting of three public exhibitions a year in prestigious locations.
Your support for this initiative is essential for our success and very much appreciated.
Please do not hesitate to contact us for further information.  You can also download and print our sponsorship flyer. 
2023 Sponsorship Package
Participate in our 2023 sponsorship program for public exhibitions.